Caterpillar C18 Generator | CAT C18 Generator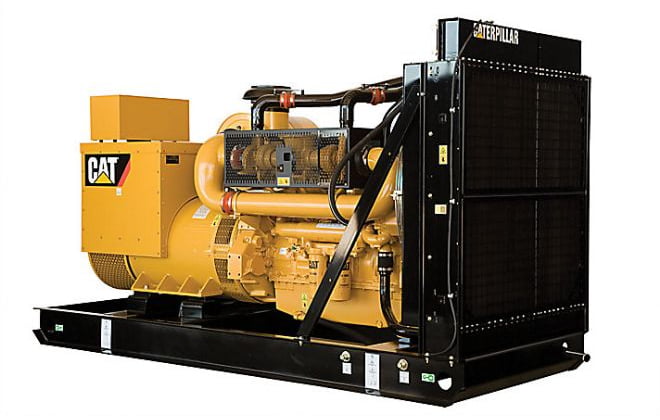 Overview
Delivering solid power from 455 ekW to 500 ekW at 60Hz, the Caterpillar C18 ACERT diesel generator sets are made to meet your standby and prime applications. The motors are guaranteed to the US EPA Tier 4 Final discharges levels. Each is intended to meet ISO 8528-5 transient reaction prerequisites and worked to acknowledge 100 percent evaluated stack in one stage. Seismic affirmation is likewise accessible for these models, so you can convey control regardless of aggravations. The incorporated control framework, including Cat UPS, ATS and switchgear guarantee a predictable power supply and association with your armada through on location and remote observing choices. CAT offers an extensive variety of EMCP 4 control board alternatives, with a basic screen show, combining all your administration and diagnostics devices. The EMCP 4.4 controller gives on bundle paralleling ability, permitting you to utilize numerous generator sets to control your office, giving included limit and repetition. CAT has made generator sets versatile to your requests with a wide scope of extras and rush on framework development connections. Find adaptable bundling to fit your spatial limitations and ecological conditions. Indeed, even pick UL 2200 and CSA guaranteed bundle choices for included security.
With this you can also explore different Caterpillar Diesel Generators before you buy any other generator set.
Benefits
The four cycle Cat diesel engine combines consistent performance with excellent fuel economy and transient response that meets or exceeds ISO 8528-5.
The engines have been designed and built for a wide range of applications are certified to the US EPA Tier 4 Final emissions requirements.
The engines feature a reliable, rugged, and durable design that has been field proven in thousands of applications worldwide from emergency standby installations to continuously operating power plants.
The Tier 4 Final engine has been optimized to work with the Cat CEM.
The CEM is a reliable, compact, and lightweight system that gives maximum installation flexibility.
It features a diesel oxidation catalyst for particulate matter (PM) and hydrocarbon (HC) control.
Selective catalytic reduction (SCR) reduces NOx output and provides integrated sound attenuation.
The CEM is controlled by a separate dosing module that has been integrated into the standard generator set controls for complete monitoring, protection and closed loop NOx control.
For more information on the CEM, refer to cut sheet LEHE0359.
Matched to the performance and output characteristics of Cat engines
Industry leading mechanical and electrical design
Industry leading motor starting capabilities
High Efficiency
The EMCP controller features the reliability and durability you have come to expect from your Cat equipment. EMCP4 is a scalable control platform designed to ensure reliable generator set operation, providing extensive information about power output and engine operation. EMCP4 systems can be further customized to meet your needs through programming and expansion modules.
Seismic Certification available.
Anchoring details are site specific, and are dependent on many factors such as generator set size, weight, and concrete strength.
IBC Certification requires that the anchoring system used is reviewed and approved by a Professional Engineer
Seismic Certification per Applicable Building Codes: IBC 2000, IBC 2003, IBC 2006, IBC 2009, CBC 2007, CBC 2010
Pre-approved by OSHPD and carries an OSP-0321-10 for use in healthcare projects in California
The generator set accepts 100% rated load in one step per NFPA 110 and meets ISO 8528-5 transient response.
UL 2200 / CSA – OPTIONAL
UL 2200 listed packages
CSA Certified
Certain restrictions may apply.
Consult with your Cat® Dealer.
C18 (60 HZ) TIER 4 STANDARD EQUIPMENT
AIR INLET
Air Cleaner
COOLING
Package mounted radiator
EXHAUST
Exhaust flange outlet
FUEL
Primary fuel filter with integral water separator
Secondary fuel filter
Fuel priming pump
GENERATOR
Matched to the performance and output characteristics of Cat engines
Load adjustment module provides engine relief upon load impact and improves load acceptance and recovery time
IP23 Protection
POWER TERMINATION
Bus Bar
CONTROL PANEL
EMCP 4 Genset Controller
MOUNTING
Rubber vibration isolators
STARTING/CHARGING
24 volt starting motor
Batteries
GENERAL
Paint – Caterpillar Yellow except rails and radiators gloss black